Modern medicine is very effective in treating any illness due to massive advancements in science and medicine throughout the last century. However, where modern medicine fails, it treats the disease, instead of the sick person. There is a pill for any and every disease in the modern medicine concept, and that same pill is being prescribed for every person regardless of their age, gender, race, ethnicity, food habit, and, most importantly, the root cause of the disease. For example, a headache can occur for many reasons; it can be a migraine or a simple cold. But in modern medicine, you get the same pain killer no matter what the cause. Here comes the natural treatment concept, often referred to as Home Remedies , which treats the person, not the disease. Moreover, modern medicine often gets criticized for its side effects, but home remedies, due to its all-natural ingredients, provide relief without or minimum side effects.
Today I am sharing with you how to get fair and glowing skin in just seven days using super easy and most effective home remedies. So let's get started.
Home Remedy #1: We need 2 TSP of milk, one teaspoon rosewater, and one pinch of turmeric powder. Mix all ingredients very well. Now, dip a piece of cotton in this liquid, and wipe your face with the same by gently scrubbing for 5 minutes. Then wash it with regular tap water or warm water. Milk helps to remove impurity and dead skin from the face gently. It also lightens your skin by promoting the shedding of pigmented skin cells. Turmeric is very effective for achieving fair complexion and glowing skin. If you have pigmentation and discoloration, then using turmeric will surely help. Turmeric further helps to remove excess oil from the face. Hence, this home remedy is very effective in curing acne and scar from the skin.
Home Remedy#2: Here, we are going to need 2 TSP curd and the same amount of honey. Mix curd and honey very well until you get an even texture. Now apply the paste on your face with a soft makeup brush, and leave it 10 to 15 minutes until the paste gets dry. Then wash your face with plain water, or you can wipe with a wet towel.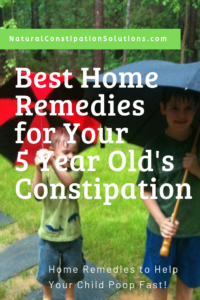 Home remedy#3: Now, we come to remedy number 3.  Take 2 TSP gram flour, 1 TSP turmeric powder, and add little milk. Stir all ingredients until you get thick paste type texture. Now apply the solution on your face and leave it for 15 minutes. Afterward, wash your face with cold or warm water.
Home remedy#4:  For this remedy, we will take 2 TSP rice powder, 1 TSP turmeric powder, 2 TSP tomato juice, and then some milk to make a paste type solution. Apply this on your skin and leave it for 20 minutes to half an hour. Then wash it with cold or lukewarm water as usual.
Home remedy#5: Sandalwood paste is one of the best skin remedies that can be used to soothe harsh sunburn and clear skin tanning. The natural oil in sandalwood gently corrects skin complexion and adds a healthy glow to it. It tightens the skin tissue in order to provide us a supple and youthful appearance.
You can use any of these remedies in the morning and at night before bedtime every day for seven days to get the best result.